Frequently asked questions for agents
Last updated 05/06/2021
Information provided by Priority Health is for educational purposes only and is not intended as legal advice. The information provided is based on regulations and legislation, which are updated frequently. Please consult your benefits attorney with any legal questions.
Spectrum Health Toolkit
This toolkit helps employers navigate their return to work plan, including an employer hotline, symptom checker, downloadable guide and more.
Help employees stay covered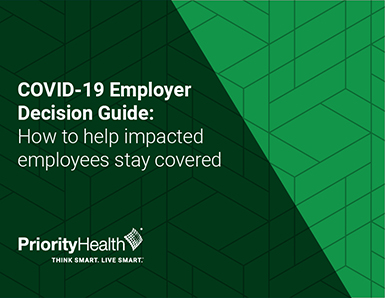 Our guide helps employers identify potential solutions to help their employees maintain health coverage resulting from the impact of COVID-19.