The smart choice, now on your smartphone
Managing your health insurance is easier than ever with Priority Health. Sign up and download our app to view your personalized information anytime, anywhere—all in one place.
You can quickly and easily:
Track spending balances to keep your budget in check
Search claims and see a detailed breakdown of care and prescription costs
Compare costs of medical procedures and prescriptions based on your plan so you can save money
Set up a video visit and get virtual care when and where you need it, including prescriptions
Find in-network doctors, hospitals, labs and more
Get healthy and stay healthy with personalized programs and activities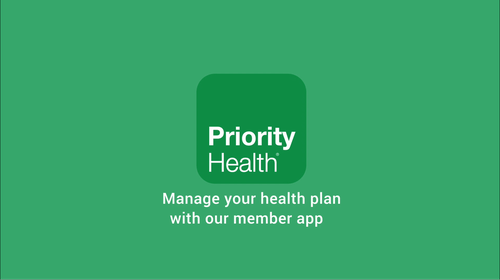 Do you have a MyHealth account?
Your new Priority Health member account gives you access to everything regarding your health insurance plan, while MyHealth offers access to your Spectrum Health providers, appointments and other patient information.