Now more than ever, it's important to have health coverage so you never have to hesitate to get the care you need. The decisions being made during the COVID-19 pandemic impacts each business, individual and family differently. Priority Health is here to support you and the unique circumstances you're facing.
To help you maintain health coverage, we have a dedicated team of health plan advisors available to answer questions and help you determine the best coverage option, based on your specific situation.
We have coverage options available, including our Individual plans which offer affordable options for you and your family.
Additionally, you may be eligible for federal subsidies that help you pay monthly premiums and reduce out-of-pocket costs.
Call 833.997.1344 to speak to one of our health plan advisors.
Shop plan options
Michigan Resources for Aid During COVID-19
If you need help, here is a list of food supply, financial and more aid resources statewide.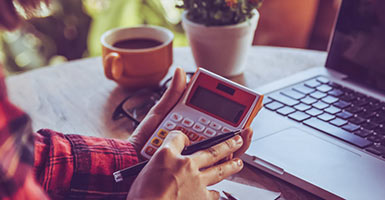 Want to talk to someone now? We're here to help. Contact us toll-free at 833.997.1344.
We're available Monday - Friday, 8:30 a.m. - 4:30 p.m.