Your tools to stay mentally strong during COVID-19 and beyond
Self-care and coping skills are critical to your mental health and wellbeing. To empower members, Priority Health has partnered with a digital health specialist, Livongo, to offer ongoing free access to mental wellness resources. As of July 1, 2020, you have access to all 24 topic areas, some specifically focused on the COVID-19 pandemic.
It's easy to set up your myStrength account by answering a few simple, confidential questions. From there you can create your own personalized plan for emotional support during these challenging times. Use online tools to create goals and habits, improve sleep and track health.
The combination of reads and videos includes:
Strategies to manage heightened stress
Tips for parenting during challenging times
Ideas to manage social isolation
Simple ways to practice mindfulness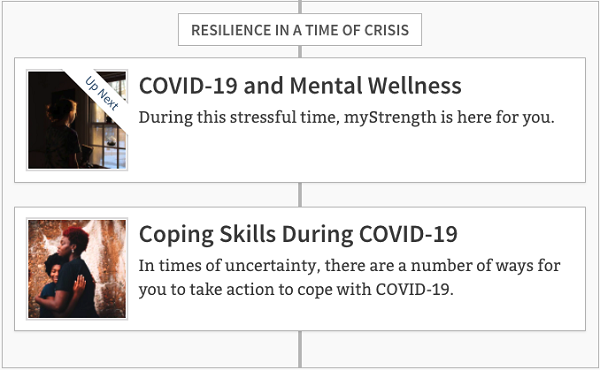 Priority Health is here to connect you with the resources and support you need during these uncertain times. Take advantage of this free virtual tool and help restore your mental strength during this pandemic.
Please note that your access code will be pre-populated when creating an account.
Need immediate support?
If you or a loved one need immediate support for severe emotional distress, contact our behavioral health team.
Confidential help is available 24 hours a day, seven days a week. Call 800.673.8043. Or, log in to your online member account.