Coronavirus (COVID-19) is threatening the health coverage and financial wellbeing of many individuals in Michigan. During this difficult time, it's essential that Michiganders have access to the health coverage they need. We're here to help at this time of uncertainty with options so you can maintain health benefits even if you don't get them from your employer.
If your employer can no longer provide you with health coverage due to the impact of Coronavirus Disease (COVID-19), or you've had a dramatic change in income, you may qualify for one of the following three options:
1. Individual health coverage
You may be eligible for federal subsidies that help you pay monthly premiums and reduce out-of-pocket costs. Find out if you qualify for a special enrollment in a MyPriority plan*:
*We're waiving the requirement for documentation due to loss of health coverage because of the COVID-19 crisis if you enroll directly through Priority Health. Documentation is still required if you enroll through the Healthcare Marketplace.
Frequently asked questions about SEP
2. Healthy Michigan plan
A Healthy Michigan plan can play a key role in connecting individuals to free testing and treatment for COVID-19 and other health care coverage.
Visit MIBridges or your local Department of Human Services office. They'll help you find out if you're eligible for a Healthy Michigan plan.
Call Michigan Enrolls at 888.367.6557 (TTY users call 711) and ask to get your coverage through Priority Health. If you don't select a carrier, one will be auto-assigned for you, so be sure to call.
3. COBRA
Employees will need to work directly with their HR department.
Shop plan options to see if you qualify
Frequently asked questions about Special Enrollment Periods (SEP)


What is an SEP?
A Special Enrollment Period (SEP) allows you make a change to your health plan if you've had a major life change or "qualifying life event" (like had a baby, got married or lost your health coverage).
What documentation is needed?
We are not requiring documentation right now if the loss of coverage is COVID-19 related and you are enrolling directly though Priority Health. If you enroll through the Healthcare Marketplace you will still need to provide documentation an example would be a letter from your employer.
How quickly can I enroll in a SEP?
You have 60 days following a life event to change your plan or enroll for the first time.
Michigan Resources for Aid During COVID-19
If you need help, here is a list of food supply, financial and more aid resources statewide.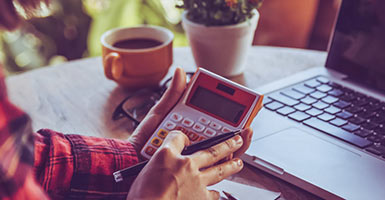 Want to talk to someone now? We're here to help. Contact us toll-free at 833.997.1344.
We're available Monday - Friday, 8:30 a.m. - 4:30 p.m.
COVID-19 Employer Decision Guide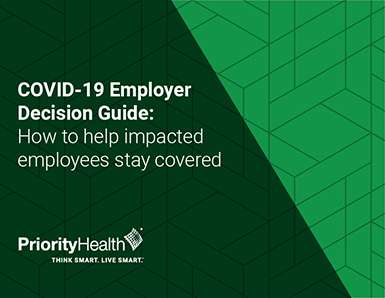 A guide to help employers identify potential solutions to help their employees maintain health coverage resulting from the impact of COVID-19.