New! View front-end rejections and reasons online
We heard you, and we're making an exciting change to our online provider portal to help you work with us faster and easier. As part of our commitment to reducing your hold time when you call us and giving you more of the information you need at your fingertips, front-end rejected claims and reasons are now available on our provider portal.
Where to find your front-end rejected claims
Log in to your account at priorityhealth.com/provider. Click on the "Claims" link to get to our claims search tool. You'll see a new tab called Up-Front Rejected Claims where you can get started with your search.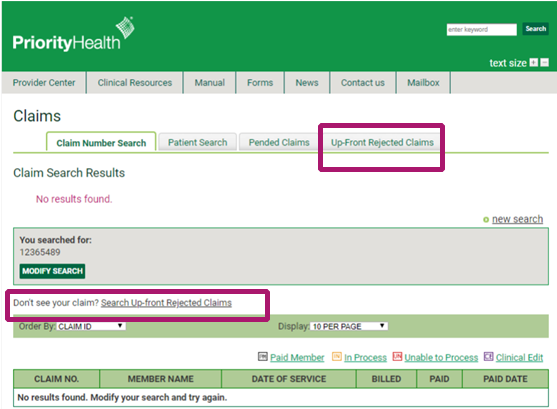 Questions?