New functionality coming to GuidingCare
Starting Nov. 15, you can re-upload failed document attachments in GuidingCare.
What's changing?
Previously, you received an alert message in GuidingCare informing you a document failed to upload. To address the missing documents, you had to contact a Priority Health team member.
Starting Nov. 15, you can add documents through your Authorization List in GuidingCare.
Sample alert message
How to upload missing documents
To attach missing documents to an authorization that is already submitted:
Go to the Authorization List
Expand the applicable authorization
Click the Upload Attachments button
Follow the steps for attaching documents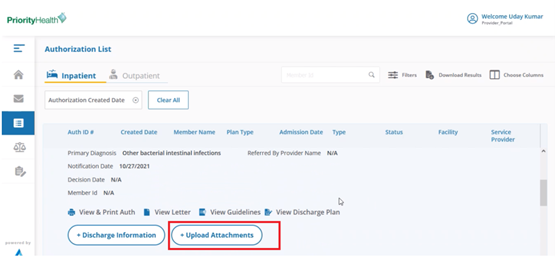 Call our Provider Helpline at 800.942.4765 if you have any questions regarding this new functionality.