Healthy Michigan Plan coverage - Get it through Priority Health
The Healthy Michigan Plan was created for people who have a little higher income than most Medicaid members, and it includes dental coverage through Delta Dental.
When you qualify for Medicaid programs like the Healthy Michigan Plan, you usually need to pick a health plan to work with. If you live in one of the 20 lower Michigan counties where Priority Health Choice, Inc., is offered, we hope you choose us.
You'll get:
Access to a large network of doctors
Preventive care and tools to stay healthy
Help with rides to and from doctor visits
Help managing problems with your health
We're the top-rated Medicaid plan provider in Michigan
Priority Health Choice, Inc., is the only company offering Medicaid plans in Michigan to earn "above average" ratings in all quality categories1. Learn more about the 2016 quality ratings from the Michigan Department of Health and Human Services brochure, A Guide to Michigan Medicaid Health Plans.
Priority Health Medicaid plans also received the highest accreditation of "Excellent" from the National Committee for Quality Assurance (NCQA)2.
How to enroll:
First, go to the MIBridges website or your local Department of Human Services office and they'll help you make sure you are eligible for a Priority Health Choice Plan.
Then, call MI Enrolls toll-free at 888.367.6557. Ask to get your health coverage from Priority Health Choice, Inc.
What's covered?
Doctor visits
Emergency services
Hospitalization
Maternity and newborn care
Prescription drugs
Laboratory services
Preventive and Wellness services
Mental health services
Rehabilitation and other types of therapy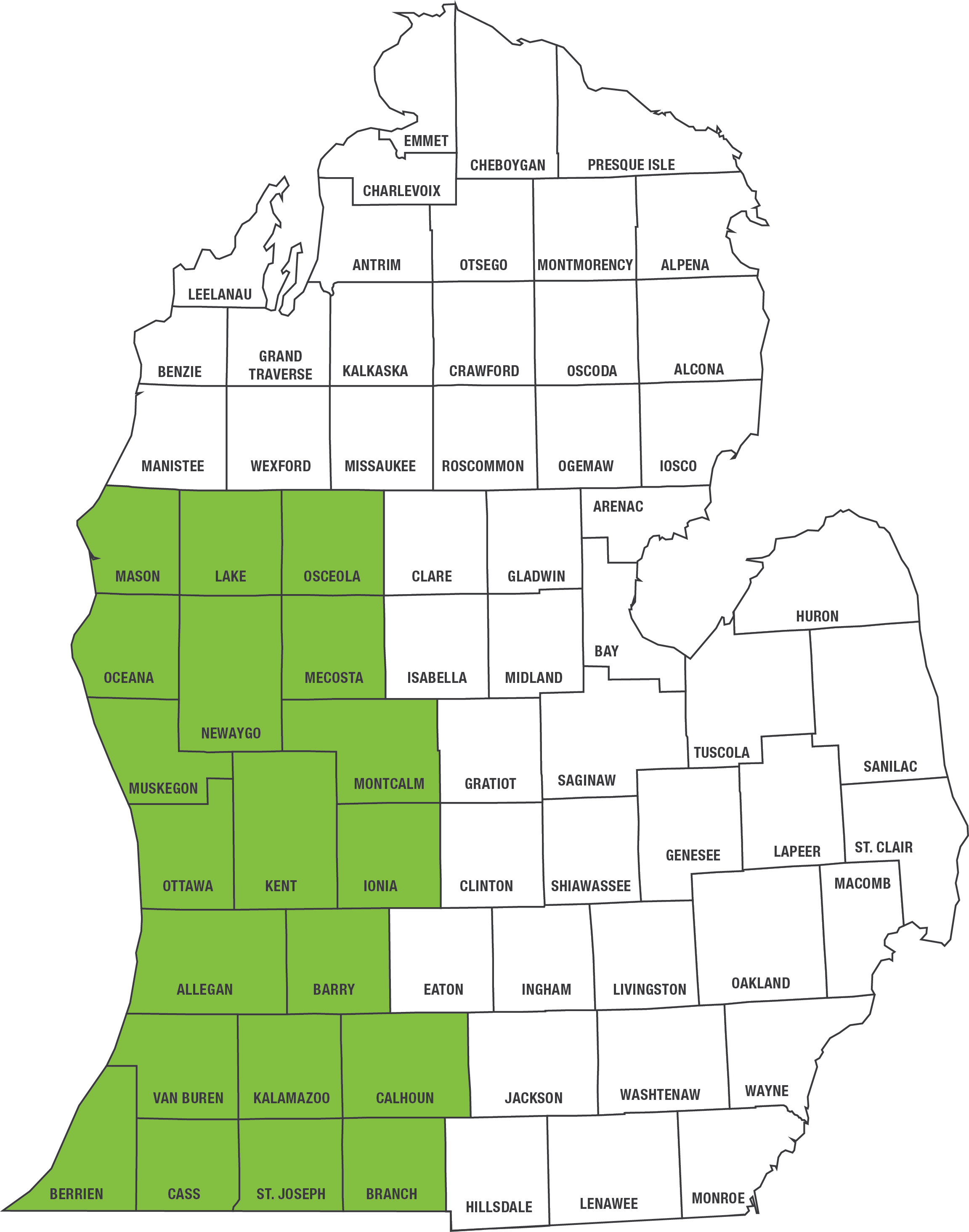 Counties we serve
See a map
of where you can choose Priority Health for your Medicaid plan.
Approved drugs
Read the Priority Health Choice, Inc. drug list.
Doctors & hospitals
Check the Priority Health Choice, Inc. Provider Directory.
1 Michigan Department of Health and Human Services (MDHHS)
2 National Commission on Quality Assurance (NCQA) Medicaid Health Insurance Plan Rankings, 2014-2015