Whether you're self-employed, retiring early, no longer get insurance through your job, or looking to switch from another company, we have the right plan for you. Our MyPriority plans are designed to give you control of your health care spending and peace of mind knowing you're protected if something catastrophic happens.
Choose one of these plan options to get a quote
Choose one of these plan options to learn more and get a quote
Confused about health insurance?
We're here to help. Watch this video and download our free booklet:
Separating Fact from Fiction in the age of Health Care Reform.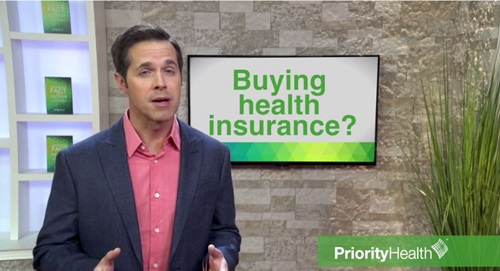 Reasons to love our HMO
Know the cost of care before you receive it with Cost Estimator.

Broad state-wide network of doctors and hospitals

Virtual visits - see a doctor 24/7 on the phone or online

24/7 global emergency services with Assist America®

Earn cash back with Member Perks
Need more reasons to choose Priority Health?