Understanding your plan
Knowing how your health plan works will help you get the most out of your Priority Health membership. You can check your Certificate of Coverage document or contact Customer Service at 888.975.8102 (TTY users call 711) if you have any questions about any of the items below.
Benefit decisions
Our goal is to cover care that meets high medical standards and is also cost-effective. This is called utilization management. If you have questions regarding our utilization management process and decisions, contact Customer Service, and they'll contact a health management staff member to help. Know that all utilization management decisions are based on appropriateness of care and service, and that no financial incentives exist for issuing denials.
Disease management programs
From diabetes and heart disease to weight management and tobacco cessation, we have programs to help you manage chronic illnesses and improve your health.
Grievance procedure
If you have any questions or concerns, please call Customer Service. Our representatives will help you with your problem as quickly as possible. If you are not happy with the service or the information you received, you or someone acting on your behalf can send us a formal complaint following our three-step review process.
Plan basics
Your Certificate of Coverage and Member Handbook have information about:
The benefits and services included and excluded from coverage
Copayments and other charges
Restrictions on services outside the network
How to submit claims
How we evaluate new technology for inclusion as a covered benefit
In-network doctors
Getting primary care and specialty care like behavioral health and hospital services
Getting care after normal office hours and receiving emergency care, including when you're out of our service area.
Prescription drug updates
We review new drugs to help make sure that you're getting safe and effective care. If you take prescriptions drugs, be sure to read our approved drug list for changes or updates. We also provide information about our prescription coverage and pharmacy management procedures.
Privacy statement
We are committed to protecting the privacy of our members' health information in every setting. Our privacy practices protect the privacy, confidentiality and security of your personal health information. Read our privacy policy.
Quality performance
We are dedicated to providing the highest quality services and care for our members. Our quality improvement program continually measures our performance against the highest standards and ensures our National Committee for Quality Assurance (NCQA) accreditation, the most comprehensive and widely-recognized accreditation available.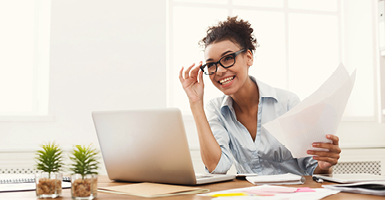 Get your plan questions answered