Easy as 1-2-3: Know the cost of your prescription using Cost Estimator
At Priority Health, we're committed to lowering the cost of care. We create tools such as Cost Estimator to show you how much in-network facilities and pharmacies charge for services and prescriptions based on your plan*.
Cost Estimator even lets you know when there's a lower cost option or generic version of a drug available, saving you money. It gives you more control to make conscious, cost-effective health care decisions.
With just a little research, you can budget with you and your family in mind. Cost Estimator is easy to use and always available in your MyHealth account.
Follow the three steps below to start knowing the cost of your medication before you head to the pharmacy. And see if there's a lower cost option available for your medication while you're at it!
Search
In your MyHealth account, select the Cost Estimator tile at the top of your screen. This will take you to the main Cost Estimator search page. Enter your medical service or drug name into the search bar to get started.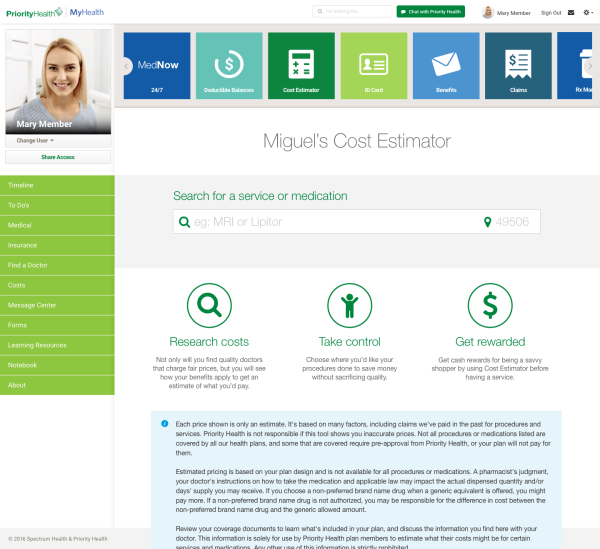 Dosage
Choose the dosage level of your medication including the Mg size and how many times you take the drug per day, week or month. Also select a 30-day or 90-day supply.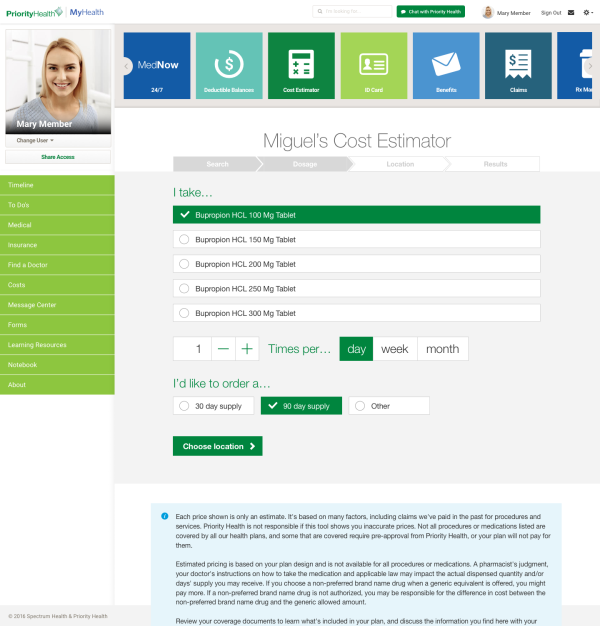 Location
Next, choose up to three pharmacies in your area to see the cost of your prescription. Check the box next to each pharmacy and hit the See prices button.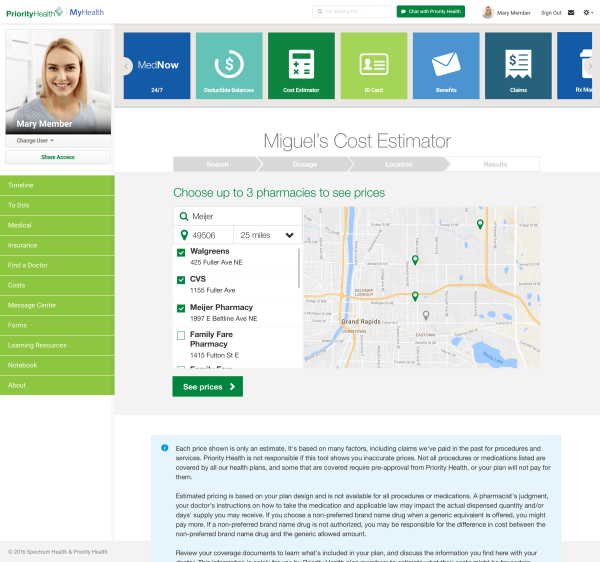 Results
Cost Estimator reveals your costs and gives you the option to place an order. If a lower cost alternative is available, the tool will provide options at the bottom of this page.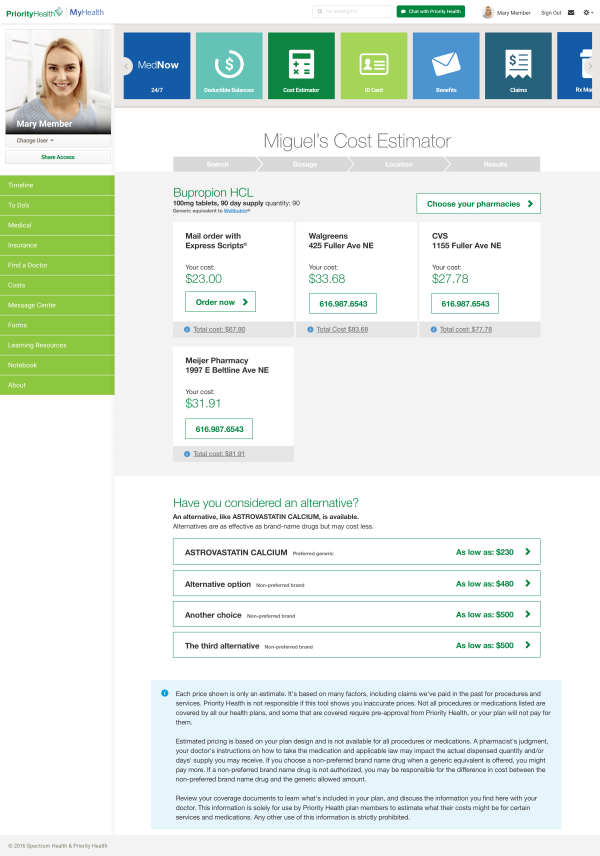 *Pharmacy benefits in Cost Estimator depend on your plan type. Review your plan documents in your MyHealth account to view your pharmacy benefits.