Is type 2 diabetes in your future?
Did you know that 1 in 3 adults are living with prediabetes? And many don't know they could be at risk to develop type 2 diabetes.
Priority Health provides you with free access to the National Diabetes Prevention Program, in partnership with leading health and community organizations like the National Kidney Foundation. This program gives support to those in need of lifestyle changes. It helps members reach important weight loss and exercise goals as part of a small, supportive group led by a trained lifestyle coach.
The result? The program is proven to lower risks of developing type 2 diabetes by up to 58%.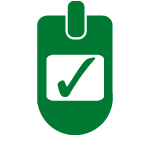 Learn more
Get more information on your risks, and find a program in your area. Check out our Diabetes Prevention Program.