Understanding your PriorityMedicare IdealSM plan
At Priority Health, we want to show you how to make the most of your benefits. We'll be with you every step of the way to help you understand how your plan works.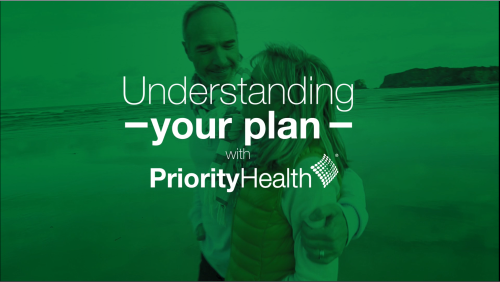 After watching this video, if you have additional questions about how to use your plan, call the Customer Service number on the back of your member ID card. We're available from 8 a.m. to 8 p.m., 7 days a week.
Select your communication preferences
Use your MyHealth account to select how we connect with you – choose text, email or mail.
Log in to MyHealth and click your name or profile picture.
Click the Communication Settings tab and check the boxes to select your preferences.
Hit Save, and you're done.
Priority Health has HMO-POS and PPO plans with a Medicare contract. Enrollment in Priority Health Medicare depends on contract renewal. This information is not a complete description of benefits. Call 888.389.6648, TTY users call 711, for more information.
NCMS_4000_4001_1898CU 06152018
NDIFS_ 1002_39