MyPriority Standard Gold
MyPriority® Standard Gold is ideal if you or your family expect to visit the doctor often during the year or if you take a lot of prescriptions. You'll have a lower annual deductible and copays in exchange for a higher monthly premium.
Many common health care services like primary and urgent care visits and drugs are available with a copay before the deductible. You'll also have chronic condition and diabetes management, extra benefits and resources at low or no cost, providing comprehensive care for your physical, mental and emotional health.
Helping you stay healthy and engaged is our priority.
Prescription coverage: Before your deductible is met, get coverage on prescription drugs.
Virtual urgent care: Before your deductible is met, virtual urgent care visits are covered in full when scheduled through the Priority Health member app.
On-demand mental health support: Get access to a digital solution that helps with stress, anxiety, chronic pain and more. It can be self-directed or used with coaching support, available at no cost.
Chronic condition management: Before your deductible is met, certain services, supplies and prescriptions used to treat common long-term health conditions are covered with cost share or in full.
Diabetes management: Before your deductible is met, certain supplies, treatments, prescriptions and tests are covered with cost share or in full.
Global emergency assistance: If you become ill or injured while traveling more than 100 miles from home, our partner Assist America® will help you get care and arrange your safe travel home.
Care for your hearing: Get discounts for you and your extended family for hearing exams and hearing aids through TruHearing.®
Your out-of-pocket costs may vary based on your subsidy level from the Federally-Facilitated Marketplace (FFM).
Network
An HMO provides care through a designated network of doctors, specialists and facilities that members must use in order to be covered by the plan. A primary care provider coordinates your care and you need to see an in-network doctor unless it's an emergency or you get prior approval.
Use our Find a Doctor tool to see if your doctor is in-network.
Metal level
The metal level determines how you and your plan share the costs of care. Gold means your plan pays 75% (on average) and you pay about 25%.
Deductible
The deductible is the amount you pay for in-network covered health care services before Priority Health begins to pay.
Coinsurance
Coinsurance is the percentage of the cost of medical services you have to pay after you've met your deductible. Some services–like preventive care and chronic condition management–are accessible with low or no coinsurance before you meet your deductible.
Out-of-pocket limit
This is the most you'll pay for covered health care expenses in one year. This amount includes deductibles, coinsurance and copayments for covered services.
Office visits
$30 copayment
---
Primary care
Before deductible
$60 copayment
---
Specialist
Before deductible
$30 copayment
---
Mental health
Before deductible
Tier 1a and Tier 1b drugs
$15 copayment
---
Tier 1a
Before deductible
$15 copayment
---
Tier 1b
Before deductible
Tier 1 includes low-cost generic drugs, proven to be as safe as brand-name drugs.
Urgent care and Retail health clinics
$45 copayment
---
Urgent care
Before deductible
$45 copayment
---
Retail health clinic
Before deductible
Emergency room
25% coinsurance
---
Emergency room
After deductible
Virtual urgent care
Covered in full
---
Virtual urgent care
Before deductible
See a provider through Virtual Urgent Care provided by Corewell Health. This care is accessed through your Priority Health member account and is best for treating minor illnesses and injuries like ear infections, fevers, coughs, minor burns or bites.
Preventive care
Covered in full
---
Before deductible
Preventive services help you avoid potential health problems or find them early when they are most treatable before you feel sick or have symptoms. See our Preventive Health Care Guidelines for a list of covered preventive services.
Maternity
Covered in full
---
Routine prenatal and postnatal care
Before deductible
Delivery and nursery care are covered with 25% coinsurance, after deductible.
Diagnostic tests, X-rays, lab services and radiology services
25% coinsurance
---
After deductible
---
The features and benefits shown on this page are intended to give you an overview of what this plan covers. For more details, please refer to the Summary of Benefits and Coverage.
Application not available
We're sorry. This information is currently unavailable.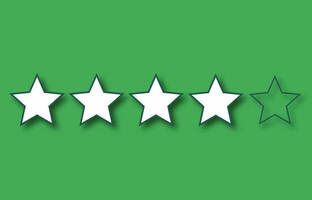 We earned
4 out of 5 stars
Marketplace survey results* show our plans make your health our priority.