MyPriority Silver 5500 - Beaumont Health Network
MyPriority® Silver 5500 (full or narrow network) plans are a smart option for individuals or families who are healthy and savings-minded. Many common health care services like primary care visits, specialist visits, urgent care, most prescriptions and labs are available with a low copay before deductible. This plan can be purchased on the federal Marketplace or directly from Priority Health.
Highlights of what members get:
On-demand mental health support: myStrength is a free mental health and wellness online tool that helps you live your best life.
Chronic condition management: Access to a variety of medications, supplies and services to help keep your chronic conditions under control–covered in full or with a low cost share, before deductible.
Diabetes management: Our plans provide coverage for diabetes management services, supplies and treatments for no cost, before deductible when furnished by a participating durable medical equipment (DME) provider. Diabetes prescriptions and testing procedures are covered before deductible, with cost share.
Global emergency assistance: If you or your dependents become ill or injured while traveling more than 100 miles from home, our partner Assist America® can help you get care and even arrange your safe travel home.
Hearing exams and hearing aids: Discounts for you and your extended family with TruHearing®
Beaumont Health Network
A narrow network offered to individuals who live in Wayne, Oakland and Macomb counties
Members who choose a Beaumont Health Network plan are required to receive care in the Beaumont Health system of doctors and hospitals and their affiliated clinics, outpatient facilities, labs, etc.
This network includes:
Hospitals: Beaumont Health Hospitals (including former Oakwood hospitals) – Dearborn, Farmington Hills, Grosse Pointe, Royal Oak, Taylor, Trenton, Troy, Wayne
Physicians (primary care and specialist) network:
Physicians employed by Beaumont Health
Any individual community physicians with admitting privileges at Beaumont Health that are listed as in-network in the Priority Health Beaumont Network Find a Doctor directory
All in-network pharmacies
Details:
A narrow network allows members to enjoy a lower monthly premium while getting access to quality care
No referral needed to see an in-network specialist
Members who enroll in this plan will see the Beaumont Health network on their ID cards
Care received outside of the Beaumont Health network will not be covered, and members will be required to cover the full cost for out-of-network care
Your out-of-pocket costs may vary based on your subsidy level from the Federally-Facilitated Marketplace (FFM).
Network
You must receive care in the Beaumont Health Network system of doctors and hospitals and their affiliated clinics, outpatient facilities, labs, etc. Care received outside of the Beaumont Health Network will not be covered and members will be required to cover the full cost of out-of-network care.
Emergency services are covered at the in-network level. Use our Find a Doctor online directory to see if your doctor is in the Beaumont Health Network.
Metal level
The metal level determines how you and your plan share the costs of care. Silver means your health plan pays 70% (on average) and you pay about 30%. Silver level plans offer a good balance of premium and out-of-pocket costs.
Deductible
The amount you pay for covered health care services before Priority Health begins to pay.
Coinsurance
After you've paid your deductible, coinsurance is your portion of the cost for medical services listed as benefits in your insurance plan or prescriptions listed in the approved drug list. For example, if your plan's fee for an office visit is $100 and you've met your deductible, your coinsurance payment of 20% would be $20. Priority Health would pay the rest of the fee, 80%. Preventive health services are covered at 100%.
Out-of-pocket limit
Your annual maximum cost. The most you'll pay for health care services including copays and prescription drugs in one year.
Office visits
$30 copayment
---
Primary doctor, before deductible
$65 copayment
---
Specialist, before deductible
$30 copayment
---
Mental health, before deductible (initial visit covered in full)
Limited virtual care
24/7 access to a doctor with a Spectrum Health On-Demand Video Visit.
Preventive care
Preventive care includes specific health care services that help you avoid potential health problems or find them early when they are most treatable, before you feel sick or have symptoms. Examples of preventive care include flu shots, physical exams, lab tests and some prescriptions. See our Preventive Health Care Guidelines for a list of covered preventive services.
Retail health, urgent care and emergency services
$75 copayment
---
Retail health clinic, before deductible
$75 copayment
---
Urgent care, before deductible
$250 copayment
---
Emergency room, 30% coinsurance after deductible
An illness, injury, symptom or condition that needs immediate care to avoid the worsening of the condition.
Diagnostic tests, lab services, X-rays and radiology services
$10 copay
---
Diagnostic tests and lab services, before deductible
30% coinsurance
---
X-rays and radiology services, after deductible
Tier 1a and Tier 1b drugs
$5 copayment
---
Tier 1a,
before deductible
$20 copayment
---
Tier 1b,
before deductible
The least expensive prescription drugs available to you. This tier includes low-cost generic drugs—proven to be as safe as brand-name drugs—and, on some formularies, select brand-name drugs.
---
The features and benefits explained in this section are intended to give you an overview of your coverage and do not include or explain every detail of what is and is not covered. Please refer to the Summary of Benefits and Coverage.
We're sorry. This information is currently unavailable.
Application not available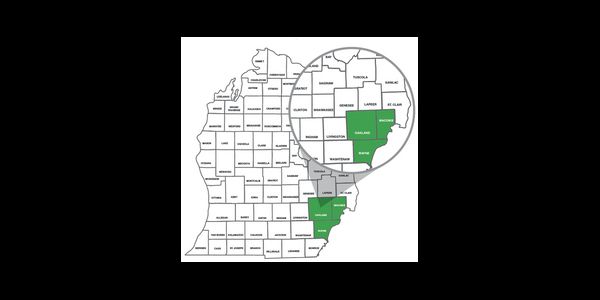 Want to see other plans available to you?