Life is busy and it seems there's always something to do or somewhere to be. Between work, meetings, kids, school, sports and running errands, finding time to make your health a priority can be hard.
The good news is that there are health coverage options that fit seamlessly into busy lifestyles, providing care when and where you or your family needs it.
Virtual first health plans–sometimes called telehealth plans–can make health care accessible because they offer services online from wherever you are.
How does a virtual first plan work?
These plans are called virtual first because when you need medical care, you always see your virtual primary care provider (PCP) first - unless it's an emergency. You can see your virtual PCP for preventive health visits, urgent care, behavioral and mental health concerns and chronic condition care.
Here's how it works: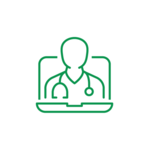 You need care for a non-emergent problem you're having with your shoulder. You schedule a virtual visit with your virtual PCP and during your visit, they order a prescription, some labs and an X-ray.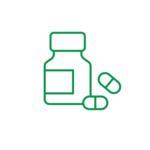 You pick up your prescription at an in-network pharmacy. Your virtual PCP coordinates the referrals to get the labs and X-ray and you'll complete these in person at an in-network facility.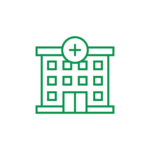 After your virtual PCP reviews your test results, they determine you need to see a specialist and have physical therapy. They coordinate the referrals for in-person care at an in-network facility.
All care (except emergency care) must begin with virtual care or you are responsible for any out-of-pocket costs.
Why choose a virtual first plan?
Still not sure a virtual first plan is right for you? Here are some things to consider:
Care from the comfort of where you are. With a virtual first health plan all of your health care starts virtually, so you can meet with your PCP from the convenience of your own home or office. There's no running across town to get to an appointment, no long waits in the waiting room, and no trying to shuffle your schedule around or arrange childcare.
They're convenient when you're on the go. Does your family travel with a kids' sports team? A virtual visit could be just a click away for a sprained ankle or a rash. If you have a college student, virtual care is a convenient option and they won't have to wait until they're home on a break to be seen for preventive health or a sore throat.
Shorter wait times to see your provider. It takes an average of 26 days to see a new provider in person1while getting a virtual appointment can happen much faster. Plus, you have the same access to quality providers who care for your wellbeing and can follow up with necessary in-person care, if needed.
If you're looking for an affordable and flexible plan, a MyPriority Telehealth - Virtual First plan may be right for you. Check out MyPriority plan benefits to see how your total health is our priority.