PriorityHSA plans
We have plans for savings-minded employers that work with health savings accounts (HSA). The tax-advantaged savings can help your employees pay for medical expenses throughout the year, including help in meeting their deductible. And with Cost Estimator, our cost transparency tool, members can view and shop for the cost of health care services so they can make the smart choice in cost management.
Plan highlights
$10 Virtual care services covered after deductible
Chronic Condition coverage – Select services, supplies, and prescription drugs to treat chronic conditions, as allowed by the IRS, are covered at a cost-share before deductible
Diabetic coverage – Certain diabetic supplies purchased through a participating DME provider are covered at 100% after deductible and preferred insulins are covered at the Tier 1b prescription drug cost share
Chiropractic care – Covers up to 30 acute and/or maintenance care visits per contract year
FREE banking partner – Our partner HealthEquity®, the leader in HSA banking, helps your employees set up and manage their HSA account. We're one of the few carriers in Michigan offering this service at no cost to employers or members
Options to make tax-deductible HSA contributions – while no employer contributions are required, research shows when employers make contributions, employees are more likely to as well, helping ensure funds are available for out-of-pocket medical expenses, now or in the future.
Hearing exams and discounts on high-quality hearing aids – Offered by our partner, TruHearing. Learn more
Cash rewards – Our Cost Estimator tool lets members shop for high-quality care at lower-cost facilities. Best of all, when members shop for and receive care at a fair-price facility, we'll send them a Visa® reward card
Optional dental coverage – Two Delta Dental PPO/Premier plans to choose from, both include annual exams and cleanings. Learn more
No referral needed – Our plans don't require a referral to see a specialist
Learn how PriorityHSA works
Our PriorityHSA high-deductible health plan can be paired with an HSA or stand alone.
High-deductible health plan + health savings account
Your PriorityHSA high-deductible health plan works best when paired with an HSA. Learn about tax advantages, contribution limits & rules, how your health plan works and more. (7:20)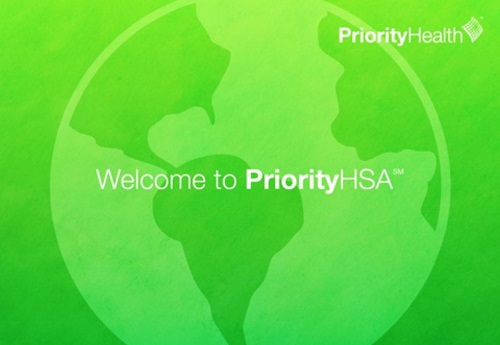 When a high deductible health plan comes without an HSA
Learn how to use your high deductible health plan when you don't have a health savings account. (2:32)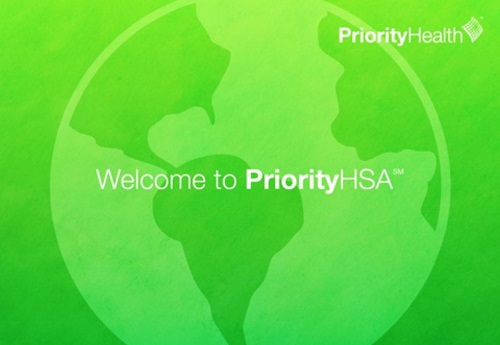 Select the right network for your employees
HMO plans
PriorityHMOSM is our most popular health coverage option. It focuses on what's most important: health and wellness, managing medical costs and ensuring employees receive all the necessary services they need.
It provides lower costs, but with limited coverage outside the plans' network of participating providers.
While out-of-network care is not covered, in-network benefits are provided only if a member has chosen a primary care physician (PCP).
Under this plan, members can also visit any specialist in our network without a referral.
POS plans
PriorityPOSSM plan benefits employers who are looking for the flexibility of a traditional health plan but need the cost savings of managed care.
A hybrid of HMO and PPO plans, our POS offering can designate an in-network primary care provider (PCP) while also covering outside services at a slightly higher out-of-pocket cost.
Similar to HMO, members are also required to have a PCP to receive in-network benefits.
PPO plans
PriorityPPOSM offers employees the greatest freedom of choice by providing in-network and out-of-network options.
Employers reap the benefits of a low-cost health care plan, while employees can choose to see Priority Health network providers and pay less or visit non-network doctors or hospitals and pay more.
It lets members receive in-network benefits without having a designated primary care provider (PCP).
West MI Partners network
Our tiered network HMO plan is available to small employers within a 13 county area and includes our Tier 1 health systems - Spectrum Health, Holland Hospital, Metro Health and Bronson Healthcare.
Tier 1 offers lower deductibles, out-of-pocket limits and cost- sharing than Tier 2 – saving employees health care costs and employers on premiums.
Want more info?
Ready for a quote?
We wrote the book on HSAs