We believe all people deserve the opportunity to live a healthy life.
Change is possible when we link arms with community partners across Michigan to improve health—especially among the most vulnerable populations.
We're committed to removing barriers to health and wellness through corporate sponsorships, philanthropy, employee volunteer efforts and more—it's Priority Health for Good.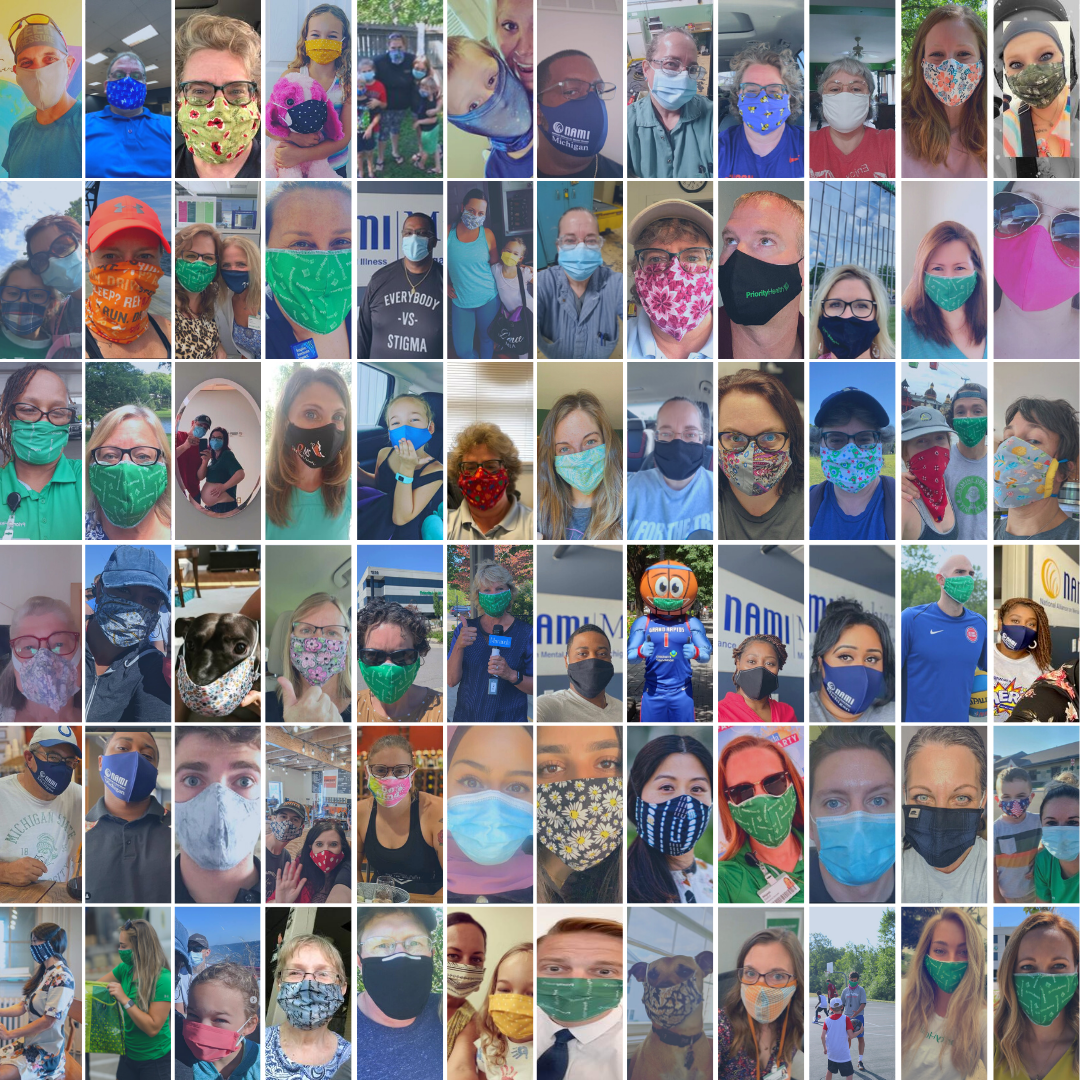 Priority Health, along with the Detroit Regional Chamber and countless other organizations statewide, took the pledge to protect our families, friends and communities from COVID-19 by following CDC guidelines and wearing a mask in public.
Over a 3-week social media campaign, dozens of people (and dogs) shared why wearing a mask is a priority for them and posted photos in masks along with #MaskUpMichigan and #PriorityHealthforGood.
To encourage participation, Priority Health committed $5,000 to NAMI of Michigan to help with mental health advocacy across our state and supporting the increased need for behavioral health at this time.
COVID-19 relief support
To us, helping during a pandemic means more than just a donation. It means member and employer financial relief and employee volunteer efforts. Priority Health is dedicated to helping our state overcome COVID-19. Even in a time where we must keep our distance, our arms remain linked with Michiganders.
Find up-to-date information and resources in response to COVID-19.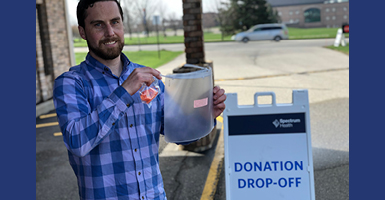 Providing resources to protect front line health care workers and nonprofits.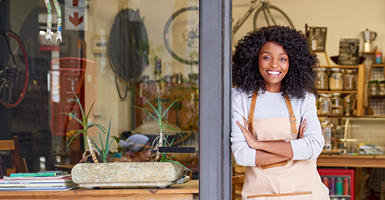 Contributing to financial relief for Michigan minority-owned small businesses.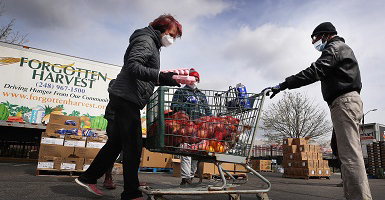 Supporting safety net services for vulnerable families and children—more than 80,000 meals.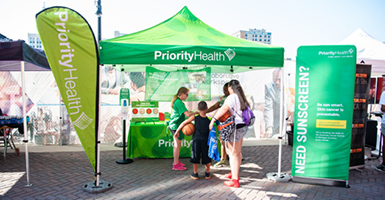 Impact:
We're committed to investing more than $1.5 million a year in sponsorships and philanthropy and partnering with organizations that align with our values.
See a list of organizations we're proud to partner with
AM Yoga | Grand Rapids Art Museum
American Heart Association
Amway River Bank Run
Arts Beats & Eats
Children's Healing Center
Detroit Economic Club
Detroit Regional Chamber
Grand Rapids City Parks
Economic Club of Grand Rapids
Forgotten Harvest
Gazelle Girl Half Marathon
Grand Rapids Chamber
Grand Rapids Triathlon
Grand Valley State University
HAVEN

Inforum
Junior Achievement
Kalamazoo Marathon
Literacy Center of West Michigan
Michigan Association of Health Plans
Michigan State University
Michigan Women Forward
National Kidney Foundation
Priority Health Champions
Traverse City Cherry Festival
United Way of Southeast Michigan
Urban League of West Michigan
Van Andel Institute
Your Children's Foundation
State YMCA of Michigan
And many more…
Partner with Priority Health
Complete the online request form to be considered for 2021 partnerships.
Priority Health Champions
Become an ambassador for health and wellness wherever you live. Stay virtually connected to a diverse group of individuals who are making smart choices—plus earn free gear and discounts for races!
Request funding
Complete the online request form to be considered for 2021 partnerships.
Complete the form
Contact us
Have questions about our community relations efforts?