Choosing a health plan is one of the most important decisions you'll make for you and your family. It can also be one of the most challenging. You're likely to come across a lot of terms and phrases that you haven't encountered before. That's why we've created this guide to help you compare health plans and choose the right one for your budget and health needs.
We'll go over Individual and family health plans, which are plans for people who are purchasing their own health coverage.
Visit the health plan Marketplace
One of the first steps you can take when choosing a health plan is to visit the health insurance Marketplace.
When you shop and compare through the Marketplace, you'll have the opportunity to find the right plan for you. After entering some information about yourself, you can start comparing health plans. You can also find out if you qualify for a subsidy for your plan, which is determined by your household size and income. When you shop for MyPriority plans, we'll check to see if you're eligible for federal subsidies.
Even if you're not eligible to select a health plan because it's not Open Enrollment Period (OEP), you'll be able to shop and compare once OEP begins. You can shop any time if you qualify for a Special Enrollment Period.
What is Open Enrollment Period?
Unless you have a qualifying life event you can only sign up for a new health plan during the Open Enrollment Period, which occurs every year between Nov. 1 and Jan. 15.
For coverage to begin on Jan. 1, you need to sign up and between Nov. 1 and Dec. 15. Open enrollment will continue through Jan. 15, with coverage beginning Feb. 1 for those who sign up between Dec. 16 and Jan. 15. Keep in mind that before you can access your plan, you must pay your initial premium.
After Jan. 15, individuals and families can only sign up for a health plan if they qualify for a Special Enrollment Period, which is typically a 60-day window to sign up for coverage. A special enrollment period is only triggered by a qualifying life event.
Qualifying life events
Terms to know when comparing health plans
HMO vs. PPO, POS and EPO
One of the first things to learn when comparing health plans is all the abbreviations you'll read about. Most health plans you search for will fall into one of four categories: HMO, PPO, POS and EPO. HMOs and PPOs are the most popular plan types.
A Health Maintenance Organization (HMO) plan will usually have lower deductibles and premiums, along with fixed copays. You'll need to see a doctor in your own network with an HMO plan.
A PPO is a Preferred Provider Organization plan. It will have larger premiums but lower copays. It also enables people with this plan to see out-of-network providers without referrals.
A Point of Service (POS) plan costs a bit more out-of-pocket, due to higher premiums, but it will let you visit out-of-network providers.
Exclusive Provider Organization (EPO) Plans have slightly higher premiums than HMOs, and only work with in-network doctors, but they typically have bigger networks.
What about an HDHP with HSA?
A High Deductible Health Plan (HDHP) will have lower premiums, which are offset by high out-of-pocket costs. A Health Savings Account (HSA) can be used to pay for medical expenses. HSAs work like regular savings accounts, but you won't have to pay taxes on income that goes into it, interest your money earns, or expenses that you take out–if they are used for qualified medical reasons.
What does plan metal level mean?
Another term unique to comparing Individual and family health plans is the metal level: Bronze, Silver, Gold and Platinum plans. They represent how costs are split between the plan holder and the coverage provider company.
For instance, under a Bronze plan, the individual may pay around 40% while the coverage provider pays 60%. A platinum plan, however, will pay around 90% of expenses, leaving the remaining 10% for the members.
In addition to those categories, there are also "catastrophic" health plans that are made for people under 30 who want to pay low premiums while protecting themselves against the medical bills they would receive if they fell severely ill or were significantly injured.

Increase your knowledge even more with five financial terms to help you better understand your health plan.
Questions to ask when comparing health care plans
Does the coverage plan work with my doctors?
Many people are anxious to keep their providers, especially if they've built up a relationship with them over the years or even decades. If you want to keep your doctor or provider, you'll need to either choose a plan that has that doctor in its network or a plan that allows you to go outside the network.
There are two ways to determine if your doctor is included in a plan's network. When you compare health plans:
Look for a link to a page where you can search for individual providers in the network
Ask your provider's office if they will work with the health plan you're shopping for
Will it work with my budget?
In addition to getting the best care, you'll also want to find a plan that doesn't cost any more than you need.
If you don't currently have any prescriptions and you don't anticipate needing to take many trips to the doctor, you may consider a plan with lower premiums and higher copays. However, if you have an existing health condition or you're expecting a procedure in the near future, then lower copays and higher premiums may make more sense.
It's impossible to predict all of your future medical needs, but taking your personal and family medical history, along with your age, into account will help you make a decision.
Does the plan meet my needs?
Every person's medical situation is different and there are countless variables that go into choosing your plan. Before you start, you may want to create a list of items that are important to you, what you need a plan to have and what extra benefits you'd like it to have.
Costs (premium, deductible, copayments)
Marketplace Quality Star Rating
Prescription drug coverage
Specialist visits
Chronic condition management program
Laboratory services
Vision coverage
Dental coverage
Get help comparing health plans
Our enrollment specialists are here to answer your questions and help you shop, compare and enroll in a plan that's best for you.
Call toll-free at 833.532.0274
Monday – Friday 8 a.m. to 5 p.m.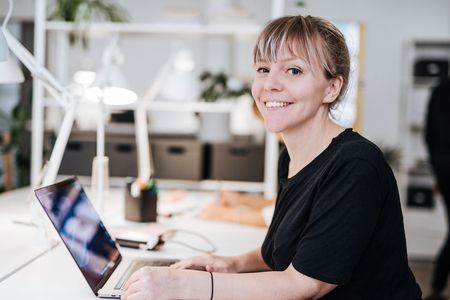 Compare plans
Get a free quote and see if you qualify for additional savings.