There are many factors to consider when picking an Individual & family health plan, like monthly cost, what's covered, what deductible to choose and what your needs are if you travel a lot. Another thing to consider is whether a Narrow Network plan could work for you.
What is a narrow network?
A narrow network consists of a group of doctors, hospitals, labs and outpatient facilities focused on providing care for their community at a lower cost. They provide all the regular benefits of traditional coverage while you receive care within a set health system network. If you seek care outside your narrow network, you are responsible for any out-of-pocket costs.
MyPriority offers five narrow networks:
Spectrum Health Partners
Beaumont Health Network
Ascension St. John Providence Network
Bronson Healthcare Partners
Trinity Health East Network
How does a Narrow Network plan work?
Let's say you enroll in a Beaumont Health Network Narrow Network plan.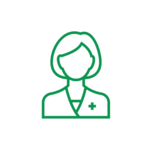 Your primary care provider (PCP) will be in the Beaumont Health Network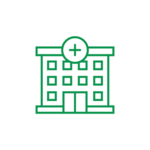 When you receive care, you will go to a specialist, hospital, lab or outpatient facility in the Beaumont Health Network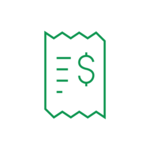 If you choose to receive care outside the Beaumont Health Network, you will be responsible for any out-of-network costs
What are the benefits of a Narrow Network plan?
A Narrow Network plan allows members to enjoy a lower monthly premium while accessing quality care. You also know you're getting local and community-oriented care while saving on your monthly premium.
With a MyPriority Narrow Network plan, you don't need a referral to see an in-network specialist and have access to all in-network pharmacies. You also get the added benefits of a MyPriority plan, like chronic condition management, diabetes management, on-demand mental health support, global emergency assistance, hearing aid discounts, and more.
Is a Narrow Network plan right for you?
A Narrow Network plan is an affordable option for individuals and families who live near a hospital system where a Narrow Network plan is offered. If you aren't comfortable seeking care within your designated system or if you anticipate needing specialized care outside your area, a Narrow Network plan may not be the best fit.
You can see if your provider is in-network before choosing a MyPriority Narrow Network plan using our Find a Doctor tool. Change the search parameters from All plans to one of the narrow network options listed above.
If you're looking for an affordable and dependable plan with a lower monthly cost, a MyPriority Narrow Network plan may be right for you.