Simple, straightforward plans that give you more for your money.
See how we're making things easy.
This year, Priority Health is making things very easy—with three quality plan options designed to fit your specific needs. And we're helping you choose the best plan for you or learn about your 2023 health plan in a free, on-demand webinar. Click below to watch the any time, anywhere as we cover everything you need to know to make an informed decision this Open Season.
Watch the webinar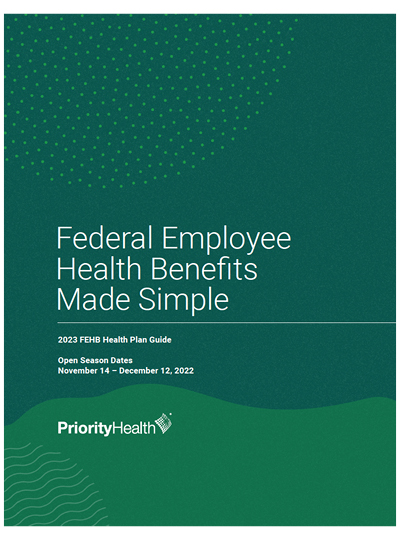 Get the guide.
When you register for our webinar you'll also receive a free download of our latest benefits guide. In it, you'll find how each of our three health benefits plans work well for federal employees just like you. It also includes a benefit and rate comparison for quick and easy reference.
Find the right plan for you 
Questions? Talk to us.
Our local customer service team is available to help answer your questions.
Call: 800.446.5674
Email: customerservice@priorityhealth.com
Monday - Thursday, 7:30 a.m. - 7 p.m. ET

Friday, 9 a.m. - 5 p.m. ET

Saturday, 8:30 a.m. - 12 p.m. ET
About Priority Health
The smart choice for people in Michigan seeking affordable, quality health insurance, we offer a broad network, a variety of affordable plans, and transparency tools that help improve health and reduce costs.