Choosing the right plan should be easy as 1, 2 or 3.
With Priority Health, it is.
Our three plan options are designed to meet your budget and lifestyle.
Register for our short webinar to review your Priority Health plan options and benefits for 2022. It's the easiest way to prepare for Open Season. Join us on Nov. 9 at 1 p.m. to learn:
2022 benefit details and premium rates
An in-depth explanation of our three plan options
Which cost-savings programs really work in saving you money
How our digital tools can help maximize your health and minimize costs
Meet your speaker
Cassie is Priority Health's resident federal employee benefits expert. With 11 years of experience helping members, she's leading our team in teaching federal employees how to navigate changes in benefits, keep their health coverage simple and get more from their health plans.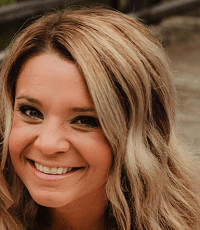 Cassie VanSprange, Priority Health
Federal benefits expert
Register for the webinar
Not sure if you can make it on Nov. 9? That's okay, still register and we'll send you a link to watch on-demand after.