You have prescription drug coverage with your Priority Health Choice, Inc. plan. We review drugs to help make sure you have access to safe and effective therapy.
What is covered?
We work with the Michigan Department of Health and Human Services (MDHHS), and other health plan partners, to determine what medications are covered. The list of covered medications is called the Medicaid Health Plan Common Formulary.
Use our online Approved Drug List tool to understand what is covered and how. You and your doctor should use this list when deciding what medications to take. Coverage for some drugs requires prior authorization from us. You and your doctor should contact us when prior authorization is needed.
What pharmacy can I use?
Use our online Find a Doctor directory to search for in-network pharmacies. You should always bring a copy of your member ID card with you to the pharmacy. There is important information on the back of your ID card the pharmacy needs.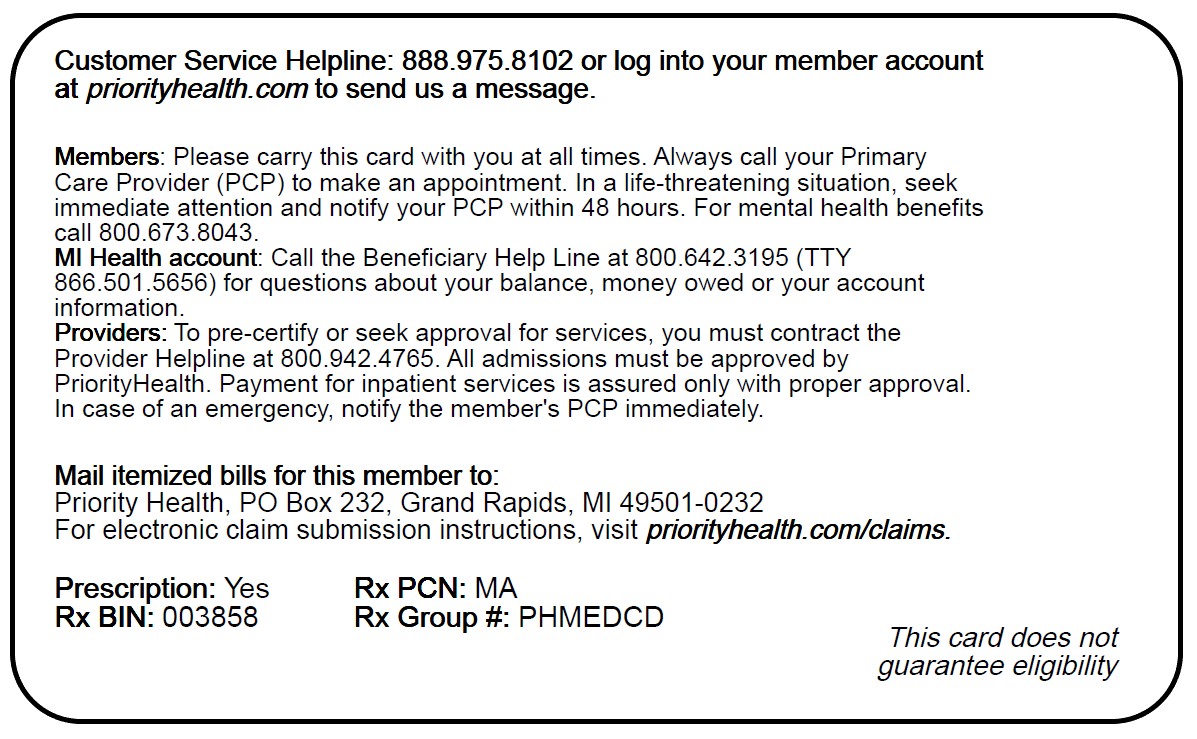 Rx BIN: 003858
Rx PCN: MA
Rx Group: PHMEDCD
Where can I find more information?
Please reference the Member Handbook and Certificate of Coverage for more detailed information.