What is Medicaid?
Medicaid is a health care program that's funded at both the state and federal level. It provides health care services to a variety of groups:
Low-income adults
Pregnant women
Children
People with disabilities
Adults 65 and older
Michigan Medicaid programs
Medicaid is funded in part by the state government. That means several state programs exist under Medicaid. Michigan Medicaid programs include: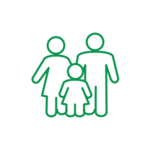 MIChild
MIChild is a healthcare program for children ages 19 and under. There is a $10 per family monthly cost for the program. The program is run by the Michigan Department of Health and Human Services.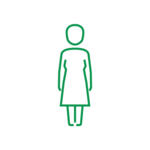 Maternal Infant Health Program (MIHP)
Medicaid is for pregnant women who meet certain income levels. However, MIHP is for women who exceed the income limit for Medicaid.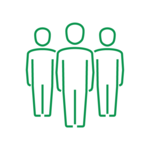 Healthy Michigan Plan (HMP)
Healthy Michigan Plan provides free or low-cost health care to low-income Michigan residents between 18 and 65 years old. You may be able to join a Healthy Michigan Plan if your income is at or below 133% of the federal poverty line. Healthy Michigan Plan does not apply to people who are pregnant or people who already qualify for Medicare or another Medicaid plan.
Other needs-based healthcare programs
There are many other healthcare programs that can be confused with Medicaid. If you qualify for Medicaid, you may also qualify for these other programs.
Children's Special Health Care Services (CSHCS)
CSHCS offers health care coverage to children under age 21, regardless of income. Some adults with special needs may also be eligible. Although it is run at the state and local level, it is not unique to Michigan; children who move may reapply in another state.
Children's Health Insurance Program (CHIP)
CHIP is a federal program run at the state level, often together with state Medicaid programs. It provides free or low-cost health coverage for children whose families do not meet state Medicaid income levels.
Medicare
Medicare is a federal health care program for people 65 and older. There is no income requirement, as it is based only on age. Some people with disabilities who are younger than 65 may also qualify.
Dual Eligible Special Needs Plan (D-SNP)
D-SNP is a program for people who qualify for both Medicare and Medicaid. It combines both benefits into one simple health plan.
Michigan Medicaid coverage
Most Michigan Medicaid plans offer coverage for standard health care services.
Enrolling in a health plan
Most Michiganders who qualify for Medicaid must also enroll in a health plan. This helps pay for your health care services. Depending on the health plan you choose, you may receive additional benefits.
Priority Health's Medicaid plans include coverage and support for:
Finding a doctor: Find a doctor who accepts Medicaid with our online Find a Doctor tool.
Preventive care: Priority Health covers a variety of preventive health care services so you can avoid more serious health issues.
Virtual care (telehealth): See a doctor from the comfort of your home for free with Priority Health.
Help quitting tobacco: Get free help quitting smoking with Priority Health.
Priority Health goes above and beyond standard Medicaid coverage. For example, our Medicaid plans cover pregnancy and maternity costs just like any other, but you also get two free bags of diapers just for making it to your postpartum visit.
Michigan Medicaid eligibility
Eligibility for Michigan Medicaid depends on a variety of factors. These include income, age, disability, citizenship/immigration status, and more.
Michigan Medicaid income limits
To qualify for Medicaid in Michigan, your household income must be at or below 133% of the federal poverty level.
Today's income limits for Michigan Medicaid are roughly $18,000 for an individual, $24,000 for a couple, or $36,000 for a family of four.
Michigan Medicaid and age
Your age also affects Medicaid eligibility. Michigan's standard Medicaid program, Healthy Michigan Plan, requires people to be between the ages of 19–64. However, other Medicaid plans exist for children 18 and under and adults aged 65 and older. Children under 19 may qualify for U-19 or MIChild, while adults over 65 will likely qualify for D-SNP since their age qualifies them for Medicare and Medicaid.
Michigan Medicaid eligibility for people with disabilities
Have a disability? You may qualify no matter your age. Typically, if you qualify for supplemental security income (SSI), then you automatically qualify for Medicaid.
Keep in mind that not all people with disabilities qualify for Medicaid or SSI. Both programs require that people with disabilities meet certain income limits.
Michigan Medicaid during pregnancy
Depending on income, pregnant people may be eligible for Medicaid during and after their pregnancy. Medicaid typically covers prenatal, postnatal and postpartum care.
Michigan Medicaid and families
Medicaid eligibility often extends to your live-in spouse or partner as well as your children.
Citizenship, immigration and Medicaid
Medicaid is not only for U.S. citizens but also for legal residents and other legal immigrants. Applicants must have documents that serve as proof of citizenship, or show where they are in their legal immigration process.
Typically, Medicaid is not available to immigrants until they have been living in the country for at least five years. People without legal documentation are only eligible for emergency Medicaid services, such as pregnancy care.
How to Apply for Michigan Medicaid
Apply online with MI Bridges
It's easy to apply for Michigan Medicaid through MI Bridges. By applying online, you can:
Apply when the time is best for you
Upload documents as you gather them
Access the website in English, Spanish, or Arabic
Ensure that you apply for all benefits for which you are eligible, such as Food Assistance Program (FAP) or Women, Infants and Children (WIC)
Explore community and government resources for situations that might make a person eligible, such as losing housing or a job loss
Continue to update and manage your MI Bridges account after you've been approved
Apply in person at the Department of Health & Human Services (DHHS)
You can always apply in person at a DHHS office in Michigan:
Clinton Township DHHS: 44777 N. Gratiot, Suite A, Clinton Township, MI 48036, 586.469.7700
Sterling Heights DHHS: 41227 Mound, Sterling Heights, MI 48314, 586.254.1500
Warren DHHS: 13041 E. 10 Mile Road, Warren, MI 48089, 586.427.0600
Apply online at DHHS
Apply using an online kiosk at DHHS. Kiosks are found at the DHHS offices listed above.
Need help applying?
A MI Bridges Navigator, also known as a Community Partner, can assist with in-person or online Medicaid applications. You can search for a Community Partner near you by entering your address.
Get a paper Michigan Medicaid application
You can download an application form. Then print, complete and submit it in person at one of the DHHS offices listed above.
Get help from Priority Health
Need help applying? Priority Health offers a variety of free tools, including:
Step-by-step instructions on how to enroll
Free downloads
Detailed overviews of our Medicaid plan coverage
Our customer service team, who are ready and available to answer your questions
Get the Medicaid coverage you need with Priority Health.
For assistance, call 888.975.8102 (TTY 711), 7:30 a.m.–7 p.m. Monday–Thursday, 9 a.m.–5 p.m. on Friday, or 8:30 a.m.–noon on Saturday.
Frequently asked questions
Yes, Michigan Medicaid plans cover routine eye exams. They may also cover lenses and frames.
In general, yes, Michigan Medicaid plans offer dental coverage. However, coverage varies depending on your plan and where you live.
Priority Health Adult Medicaid members (age 21 and older) and Healthy Michigan members (age 19 and older) have dental coverage through Delta Dental
The benefits and coverage you receive also depend on the plan you choose. Medicaid dental coverage through Priority Health may be different from dental coverage through another health plan provider.
Noninvasive prenatal testing (NIPT), also called noninvasive prenatal screening, is a form of genetic testing. It determines if a fetus is at risk.
Typically, NIPT is an optional test and not required as a form of prenatal health care. However, your doctor may advise NIPT if there are concerns for the health of the fetus. If a doctor has reason for ordering NIPT, it will likely be covered by your Medicaid plan.
Yes, Medicaid typically provides some coverage for chiropractic care. However, not all chiropractors accept Medicaid, and even if you find one that does, you might have to pay. Be sure to ask your chiropractor about their Medicaid policy.
Yes, Michigan expanded Medicaid. The Affordable Care Act (ACA) allowed states across the country to expand their Medicaid services and offer coverage to more people starting January 1, 2014.
Although Michigan was not one of the states to automatically expand coverage starting in January of 2014, it shortly followed and expanded Medicaid in April 2014. The expansion of Medicaid in Michigan is known as the Healthy Michigan Plan.
The Medicaid card in Michigan, known as the mihealth card, will be automatically mailed to you about a week after you are approved.
If you require a new card, please call the Beneficiary Help Line at 800.642.3195 to request a replacement.
Looking for more answers to frequently asked questions? See our FAQs page.