Looking for a health plan that fits you, your needs and your current situation?
Priority Health can help.
2020 has created new changes and challenges to health care in Michigan. We know your priorities, needs or situation may have changed this year as well, and we want to help you navigate your benefits and make it easier to choose a health plan in 2021. Our new, on-demand webinar does just that.
Watch this short webinar to learn:
How our health plan options can meet your budget and lifestyle (including details on 2021 benefits and premium rates)
How COVID-19 is evolving the way you use your health benefits
Which cost-savings programs really work in saving you money
How our digital tools can help maximize your health and minimize costs
Meet your speaker
Cassie is Priority Health's resident federal employee benefits expert. With 11 years of experience helping members, she's leading our team in teaching federal employees how to navigate changes in benefits, keep their health coverage simple and get more from their health plans.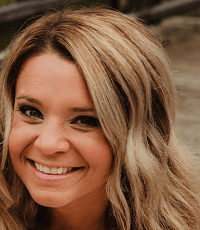 Cassie VanSprange, Priority Health
Federal benefits expert
Register for the webinar
You'll be able to watch right away from the comfort and convenience of wherever you are.
Don't have time to watch right now? That's okay, we'll email you a link so you can watch when it works best for you.