Come sail away on the Traverse City Bay
Let's pick up where this year's roadshow left off and discuss the ways we plan to shift, shape and engineer change in our markets, our state and our industry. Learn from Priority Health subject matter experts and get an insider's view of our upcoming strategies.
Experience the best of what Traverse City has to offer while picking from a variety of fun activities during the weekend.
We can't wait for this year's event. See you on July 26!
Event speakers:
Amber Landis, Manager, Strategy and Policy
Rick O'Donnell, Vice president, Provider contracting and network development
Ann Donnelly, Vice president, Care management and operations
Christina Barrington, Vice president, Pharmacy programs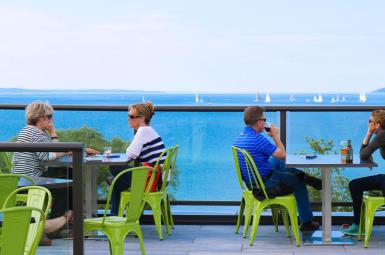 About Hotel Indigo
Every Hotel Indigo location is unique and captures the essence of its surroundings. Enjoy the allure of the city's logging history throughout the architecture and take in one of the city's best views of the bay.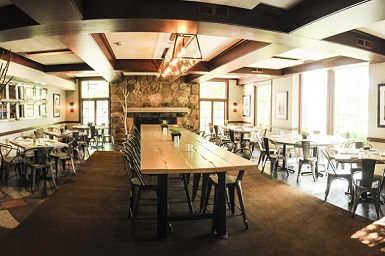 Dinner at Mission Table
Located in the historic Bowers Harbor Inn along the West Grand Traverse Bay, Mission Table is a staple of Old Mission Peninsula. With sunset views over West Bay and an award-wining menu, you'll be dining in timeless style.
Agenda
Thursday, July 26
11:30 a.m. Arrival and registration at Hotel Indigo. Valet parking provided.
12:00 p.m. Welcome and lunch
1:00 p.m. Council sessions
4:15 p.m. Hotel check-in
5:00 p.m. Depart for pre-dinner activity
5:30 p.m. Pre-dinner activity
7:30 p.m. Private dinner and evening networking
Friday, July 27
8:00 a.m. Brunch and closing council session
10:00 a.m. Depart for networking activity
Golf at The Bear
Grand Traverse Spa
11:00 a.m. Tee time and appointments begin
Depart Traverse City when activities are complete
Hotel Indigo
263 W Grandview Pkwy
Traverse City, MI 49684
Registration is now closed. Contact your sales representative if you have any questions.